Maintaining a backyard deck is an important part of homeownership. Not only does it add aesthetic value to your home, but regular maintenance can preserve its structural integrity for years to come. If youre looking for tips on how to keep your deck in top condition, you've come to the right place!
This article will be exploring some essential advice from professional backyard deck builders on how they maintain their decks and get the most out of them year after year. From simple cleaning techniques to more complex repairs and restoration processes – we've got all the information you need here! So let's dive right in and discover what steps are necessary for keeping your deck looking great season after season.
Make Periodic Inspections
Getting your backyard deck to last for years requires regular maintenance. One important part of that maintenance is periodic inspections. Inspections should be done at least twice a year, in the spring and fall. During these inspections, you should look for any signs of damage or wear and tear, such as loose nails or splintering wood. If you find any issues, take steps to repair them right away before they become bigger problems later on.
You should also inspect all railings and posts, paying special attention to their connection points with the deck itself. Make sure everything is securely fastened together and free from rot or water damage – otherwise, these areas may need to be replaced entirely! A professional deck builder can help with this process if needed; it's always better to catch potential repairs early rather than wait until something goes wrong down the line.
Clean Regularly and Thoroughly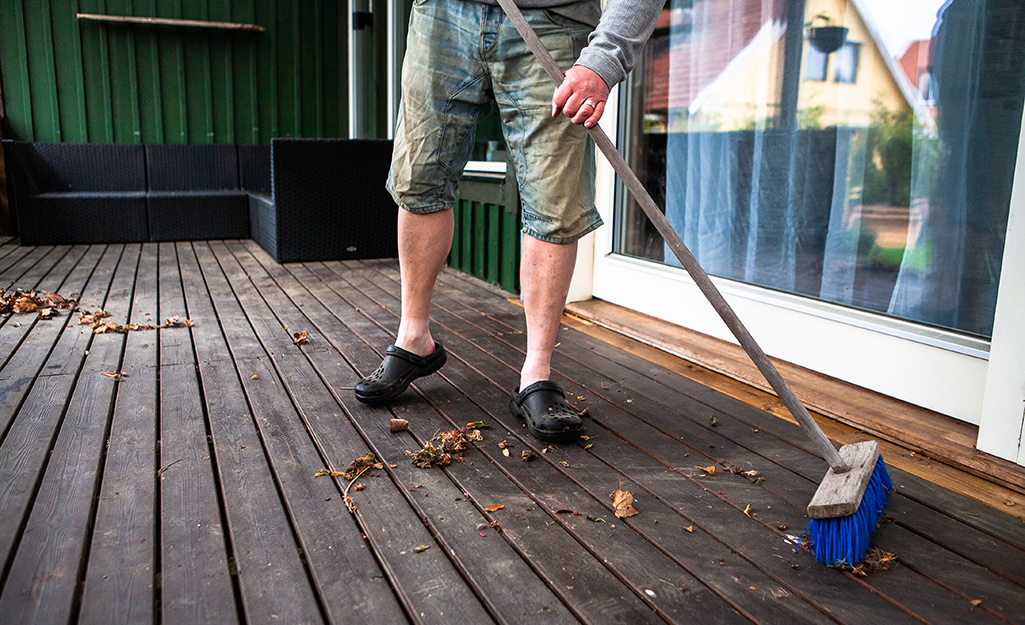 Maintaining your backyard deck doesn't have to be a hassle! Regular and thorough cleaning can help keep it in tip-top shape for years to come. Start by sweeping away any dirt, leaves, or debris that has accumulated on the surface of the deck. Next, use a pressure washer to remove anything stuck in the cracks and crevices of the boards. Make sure to get into all those hard-to-reach spots with a hose attachment or scrub brush.
For deeper stains and discoloration, use a special cleaner formulated specifically for decks – this will help ensure you don't damage the wood fibers while removing even tough buildup. Finally, apply an outdoor sealant if needed to protect against future wear and tear from sun and moisture exposure throughout the year – now your deck is looking as good as new!
Protect from the Elements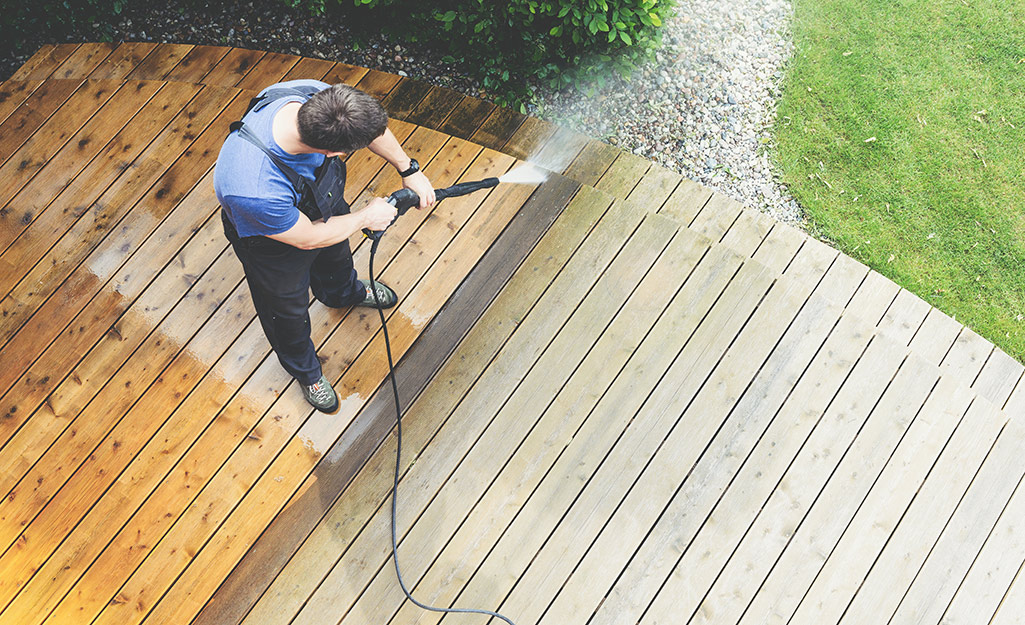 Fending off the elements is an essential part of maintaining a backyard deck. To do so, there are many proactive steps to take that will ensure your outdoor space remains in good condition for years to come. Regularly power washing and scrubbing with a mild detergent can help keep dirt and grime from penetrating the wood while applying sealants or waterproofing treatments every few years can protect against excessive moisture damage.
In addition, it's important to inspect all fixtures such as railings and stairs regularly, ensuring they are not damaged by sun exposure or coming loose due to weathering. Finally, keeping furniture covered during extreme weather conditions can prevent fading or discoloration over time. With these simple tips and regular maintenance tasks performed by a professional deck builder, your backyard oasis will remain protected from the elements for many seasons ahead!
Repair Damage Early On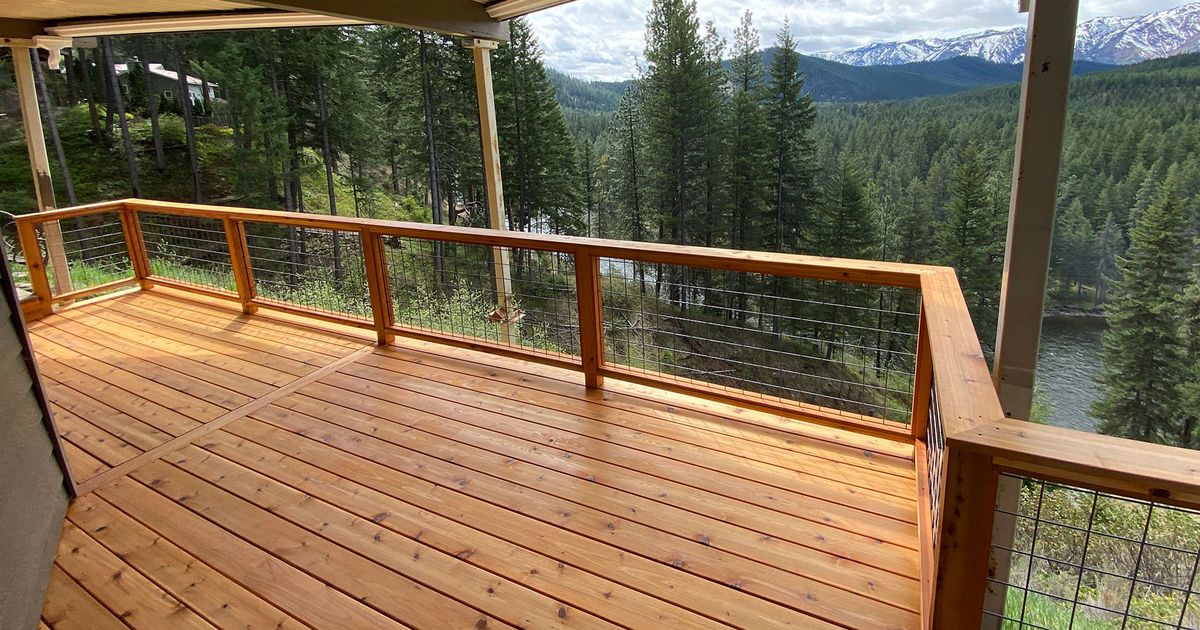 Addressing and repairing minor issues on your backyard deck early on can save you money and time down the line. It is important to inspect for any loose boards, nails that need replacing, or staining that needs touching up every season. Small repairs done quickly can prevent bigger problems from forming in the future. If you spot something amiss, take care of it right away and make sure all areas are secure before using your deck again.
Additionally, if a board or railing has been damaged beyond repair then replace it as soon as possible with a new one to ensure safety for yourself and those around you when using the deck. By catching potential hazards early on, you're not only ensuring more years of use out of your deck but also protecting yourself from injury due to neglecting damage over time.
Conclusion
Maintaining your deck is an important part of keeping it looking great and lasting for years to come. Professional backyard deck builders from Decks For Life (https://decksforlife.ca/deck-builder-in-vaughan/) in Vaughan can help you with the process, either by providing advice or doing the work themselves.
With their expertise and experience, they will be able to make sure that your deck stays looking its best for as long as possible. Following these tips can also ensure that you get the most out of your outdoor living space and enjoy it for years to come!