When it comes to training and onboarding for field service management software, the best practices can make a major difference in ensuring that your team is able to use the system efficiently. Having an effective training program and onboarding process can help you gain maximum value from your investment in such technology.
This article looks at some of the best strategies for successful training and onboarding on field service management software so that your team is up and running quickly.
Establish Clear Goals and Objectives
When establishing clear goals and objectives for training and onboarding your team on field service software, it is important to first consider the desired outcomes of the process. What do you want the team to be able to accomplish by the end? It could involve becoming proficient with a certain feature set or reaching a certain level of productivity.
Once you have determined these objectives, break them down into smaller tasks that are more easily achievable. This will give your team members concrete steps they can take in order to reach their overall goal while providing ongoing motivation as they progress through each task. Additionally, make sure to provide timely feedback throughout this process so that everyone involved stays engaged and motivated in learning how best to use your companys field service management software.
Provide Technical Training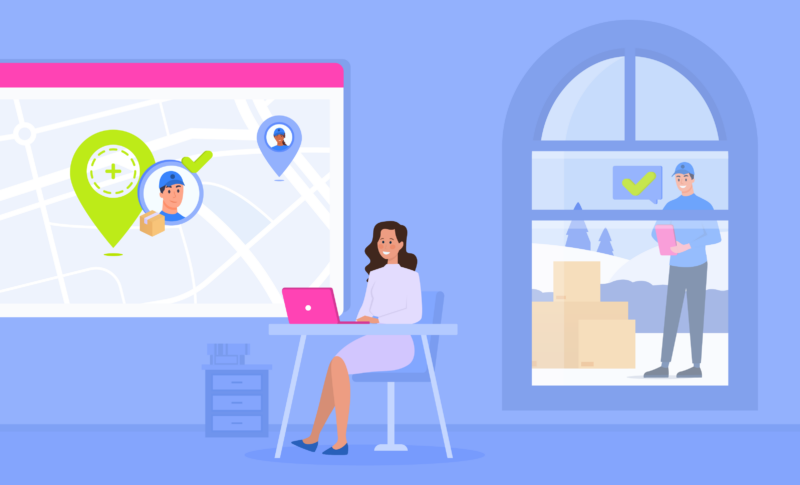 Providing technical training for your team on field service management software is essential to ensure that everyone understands how the system works and can use it effectively. Having a detailed plan of action outlining the steps involved in onboarding new hires or existing employees with limited experience will help make sure they are adequately prepared to handle any issues they may encounter while using the software. One important step in providing technical training is familiarizing users with all of the available features, as well as their purpose and function.
Offer comprehensive tutorials on navigating menus, entering data, setting up automated tasks, understanding reporting tools, and more. Additionally, be sure to provide extra support resources such as FAQs or videos demonstrating common processes so that users can quickly refer back if needed. In order for technical training to be effective it must also include hands-on practice time where users have an opportunity to apply what theyve learned in a safe environment before being put into production mode. Consider creating "test drives" by simulating scenarios that could occur during regular use of the software and allowing participants to practice responding appropriately.
This will help them understand how certain actions affect other areas within the program better than simply reading instructions from a manual or completing online modules. Finally, regular check-ins should be conducted after initial training has been completed in order to assess user comfort levels and identify potential gaps where additional instruction might be necessary for further improvement. By taking these proactive steps youll ensure your team has all the knowledge needed from day one when working with field service management software – resulting in smoother operations and fewer headaches down the road!
Leverage Automation Features for Efficiency Gains
Leveraging automation features is an essential part of working with Field Service Management Software. Automation allows teams to save time and complete tasks quickly, accurately, and efficiently. By making use of automated features like auto-scheduling, data validation, and status updates can help streamline workflow and keep teams on task. Additionally, automating mundane processes such as invoicing or material ordering helps free up valuable resources for more important work that requires greater attention to detail.
Automation also ensures consistent performance across all users by providing a unified set of instructions that everyone follows without deviation or error. This makes it easier for team members to learn the software quickly while keeping the organization running smoothly. When it comes to training new employees on Field Service Management Software, leveraging automation can be a powerful tool in ensuring they get up to speed fast and start contributing right away!
Monitor Performance and Usage Data
Monitoring performance and usage data is essential to ensure successful training and onboarding of your team on field service management software. By gathering insights from this data, you can quickly identify any challenges or areas where your staff could benefit from additional support. This allows teams to adjust their approach accordingly in order to maximize the effectiveness of the training program.
Additionally, by monitoring performance and usage metrics over time, companies can gauge how well their team members are adapting to the new system and make changes if necessary. With a comprehensive understanding of performance and usage metrics, organizations can take proactive steps towards optimizing their use of field service management software for long-term success.