When in need of top-notch orthopedic care, Arizona provides an impressive selection of top-tier providers. Home to many nationally recognized orthopedic surgeons, Arizona's medical institutions and clinics offer world-class expertise in various orthopedic specialties. Among the numerous commendable providers in the state, here are a few standouts, including Integrated Orthopedics and others, recognized for their contributions and services in their respective specialties.
Integrated Orthopedics: Located in Scottsdale, Arizona, Integrated Orthopedics is renowned for their exceptional service in a broad spectrum of orthopedic specialties. Led by Dr. Brian Gruber, a board-certified orthopedic surgeon with international recognition, the team excels in sports medicine, arthroscopic surgery, and joint replacement. Dr. Gruber's focus on non-operative and minimally invasive techniques makes this practice a first choice for patients seeking efficient, state-of-the-art treatments. This orthopedic practice is nationally recognized for its expertise, with Dr. Gruber regularly contributing to professional publications and speaking at medical conferences.
Banner Health Orthopedics: Banner Health, headquartered in Phoenix, is one of the largest non-profit health systems in the country. It employs a slew of nationally recognized orthopedic surgeons. A notable figure among them is Dr. Clifford B. Jones, who specializes in trauma surgery and has contributed to over 150 medical publications. He is particularly renowned for his expertise in complex fracture care and his research contributions in orthopedic infection.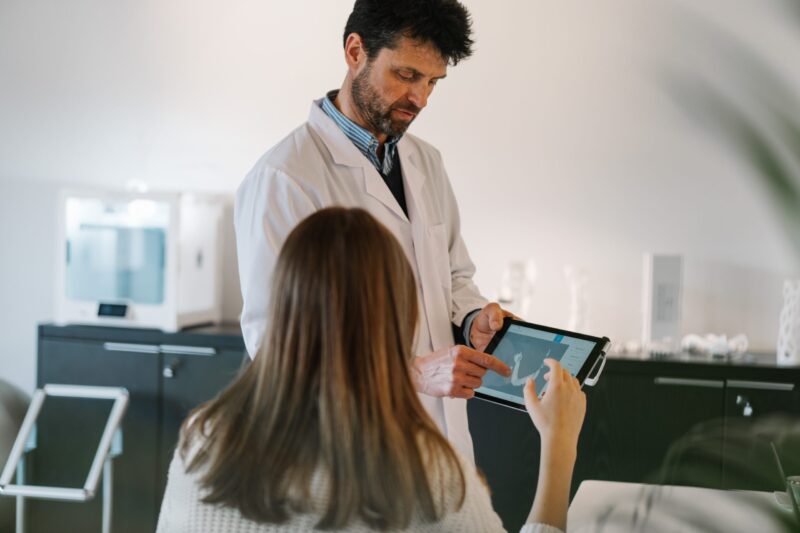 The CORE Institute: With multiple locations across Arizona, The CORE Institute is well-known for its emphasis on orthopedic research and innovation. Dr. David J. Jacofsky, CEO and Chairman, is a distinguished orthopedic surgeon nationally recognized for his expertise in adult joint reconstruction. His work in the development of advanced surgical techniques and processes has led to improved patient outcomes and established The CORE Institute as a national leader in orthopedic care.
Tucson Orthopedic Institute: Home to a multitude of highly skilled orthopedic surgeons, Tucson Orthopedic Institute is a standout in southern Arizona. Among their team is Dr. Edward P. Petrow Jr., a board-certified orthopedic surgeon specializing in sports medicine. His particular expertise lies in arthroscopic surgery of the shoulder, elbow, knee, and ankle. Dr. Petrow's accomplishments in minimally invasive surgical techniques have gained him national recognition.
Mayo Clinic, Arizona: Mayo Clinic is a globally renowned institution, and its Arizona campus is no exception. The Orthopedics Department boasts numerous nationally recognized surgeons. A notable name is Dr. Mark Spangehl, who specializes in adult reconstructive orthopedics, particularly hip and knee replacements. His research in perioperative care and total joint arthroplasty has influenced practice patterns both nationally and internationally.
Phoenix Children's Hospital, Orthopedics Department: Specializing in pediatric orthopedic care, Phoenix Children's Hospital is nationally ranked and recognized. Dr. David Podeszwa, a board-certified pediatric orthopedic surgeon, stands out for his expertise in pediatric trauma, hip preservation procedures, and pediatric foot conditions. His contributions to the field of pediatric orthopedics have garnered him national recognition.
Sonoran Orthopaedics: This Scottsdale-based orthopedic clinic specializes in trauma and fracture care. Dr. Christopher D. Dodson, a board-certified orthopedic surgeon, leads the clinic with an emphasis on surgical fracture care, pelvic and acetabular fractures, and complex joint reconstruction. His work in orthopedic trauma surgery has earned him national recognition.
These top-notch orthopedic surgeons and facilities epitomize Arizona's high standards in orthopedic healthcare. Their specializations span across a broad spectrum, ensuring patients in Arizona have access to the best care regardless of their unique needs. Whether seeking treatment for sports injuries, joint replacements, trauma surgery, or pediatric care, patients can rely on the expertise of these nationally recognized surgeons and facilities.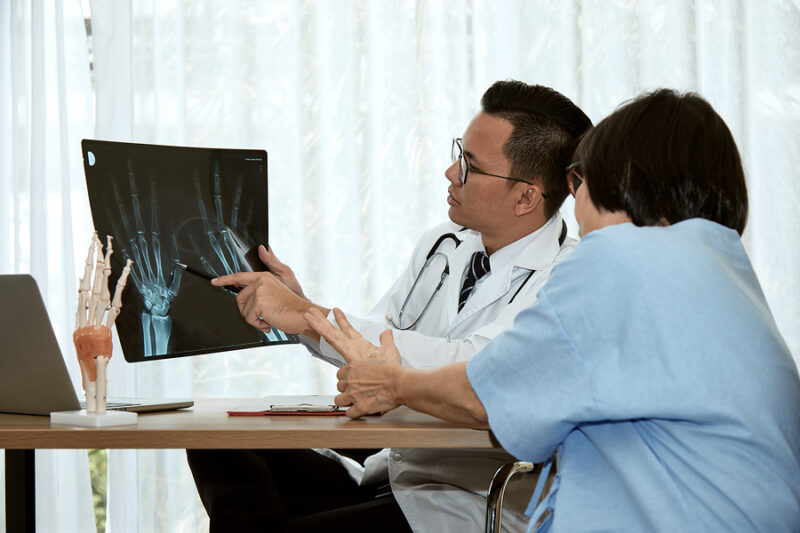 Barrow Neurological Institute at Dignity Health St. Joseph's Hospital and Medical Center: Despite its reputation as a leading neurology center, Barrow also boasts an excellent orthopedic department. Notably, Dr. Laura Snyder, specializes in neurosurgery and orthopedic surgery, with a particular focus on spinal conditions. Dr. Snyder's groundbreaking work in minimally invasive spine surgery has garnered her national recognition in both fields.
Yuma Regional Medical Center Orthopedic Surgery: Providing exceptional care to the southwestern corner of Arizona, this medical center houses several talented orthopedic surgeons. Among them, Dr. Brian Daines, an orthopedic surgeon specializing in sports medicine, has achieved national recognition for his commitment to improving treatments for sports injuries and other musculoskeletal disorders.
Flagstaff Bone & Joint: Serving the northern Arizona region, this orthopedic clinic features a diverse team of orthopedic surgeons, including Dr. Torey Botti, an orthopedic surgeon specialized in shoulder and elbow conditions. Recognized nationally for his innovative surgical techniques, Dr. Botti's research and expertise in shoulder arthroscopy and reconstruction have made a significant impact on the field.
Each of these surgeons and institutions provides superior orthopedic care, making them among the best providers in Arizona and the nation. They are united by their commitment to medical innovation, research, and most importantly, delivering optimal patient outcomes. Their professional dedication and exceptional skills ensure that Arizona's orthopedic sector continues to be a nationally respected and trusted medical community. From Integrated Orthopedics to the others listed, Arizona residents and beyond can trust in their comprehensive, patient-centered care and their drive to continue pioneering advancements in orthopedics.