Hair loss on the head is a common problem among men, but it can affect anyone. Most of the time, hair loss results from heredity, but it can also be due to medical conditions, hormonal changes, or a normal part of aging. Excessive hair loss on the scalp is baldness; some people let baldness run its course, but some may cover it up with hats or hairstyles. If you are unhappy with excessive hair loss on your head, you may be happy to know that Martin Maag M.D. offers hair transplants to restore growth and prevent further hair loss.
Symptoms of hair loss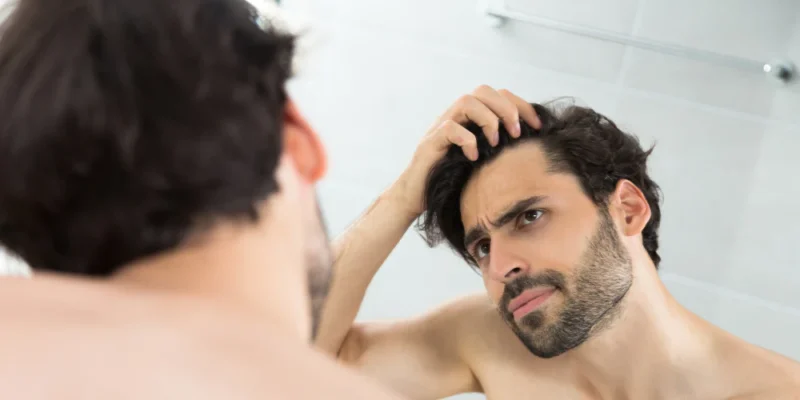 Hair loss appears in different patterns depending on its cause; for example, you can gradually lose hair, and hair loss can affect your whole body or just your scalp. Below are different ways in which you may experience hair loss
Patchy bald spots. You may notice circular hairless spots on your scalp, eyebrows, and beard. Usually, your skin becomes painful or itchy before the hair falls out.
Thinning on top of the head. Most people experience hair loss in this manner; gradual thinning on top of the head usually occurs with old age. The patterns are different in men and women; in men, their hairline recedes. In women, the part in their hair broadens but a receding hairline is an increasingly common hair loss pattern in older women.
Scaly patches on the scalp are a sign of ringworm; it may cause hair loss and other symptoms such as redness and swelling. Sometimes there may be oozing.
Full-body hair loss. Medical treatments such as chemotherapy for cancer can cause hair loss in the whole body, but the hair usually grows back after treatment.
Sudden hair loss may be due to physical or emotional shock; you may lose a lot of hair when washing or combing or even after gentle tugging. However, this type of hair loss is temporary, and hair usually grows back after the physical or emotional turmoil is over.
Causes of hair loss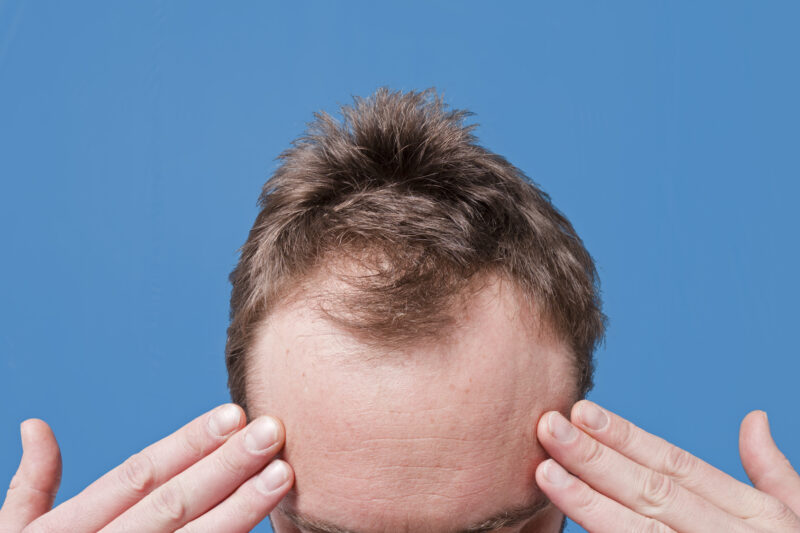 People lose about 50 to 100 hairs every day, but this usually goes unnoticed because new hair grows to replace the fallen ones. You experience hair loss when new hair doesn't grow to replace those that fell out. Hair loss may be due to one or more of the following factors.
Medical conditions. Scalp infections such as ringworms and hair-pulling disorders may result in hair loss. Other conditions such as alopecia areata also cause hair loss.
Family history or heredity. Heredity is the most common cause of hair loss; it often occurs with aging. Loss of hair due to genetic factors is called androgenic alopecia – male-pattern and female-pattern baldness. It usually occurs in predictable terms; for example, it causes a receding hairline and bald spots in men. Women may have thinning hair along with the crown of their scalp.
Hormonal changes. Hormonal changes may be due to different conditions such as pregnancy, menopause, childbirth, and thyroid problems.
If you have further questions about hair loss, consult your specialist today at Honest Hair Restoration.