Arterial ulcers develop when arteries are damaged caused by a lack of blood flow to the tissue. Insufficient blood leads to the deprivation of oxygen and nutrients to your skin and other tissues, resulting in tissue death and an open wound. Venous ulcers develop due to chronic venous insufficiency, which results when one-way valves in your leg vein do not function properly, allowing blood to flow backward. Blood will accumulate in the vein, increasing pressure, pushing fluids out of your vein, breaking down the skin, and forming a venous ulcer. Venous and arterial ulcers San Antonio may take months to heal without medical care.
Symptoms
Pain and swelling are the common symptoms of venous and arterial ulcers. In severe cases, symptoms can be accompanied by fever, foul smell, and numbness. These can be signs of an infection. Other symptoms differ, and they include:
Arterial ulcers
Arterial ulcers mostly form on the ankle, feet or toes. They have a punched-out appearance and can develop red, yellow, or black sores. A deep wound, tight hairless skin, leg pain, especially at night, and no bleeding are other symptoms of arterial ulcers. Due to the reduced blood circulation, the affected area may feel cold when you touch it. When you dangle your leg, it turns red and pale on elevation.
Venous ulcers
Venous ulcers often form below the knee or in the inner area of your ankle. You may experience a little or no discomfort, but you feel severe pain if the wound is infected. Inflammations, swelling, aching, discharge, itchy hardened skin, scabbing, and brown or black stained skin are other symptoms of venous ulcers.
Treatment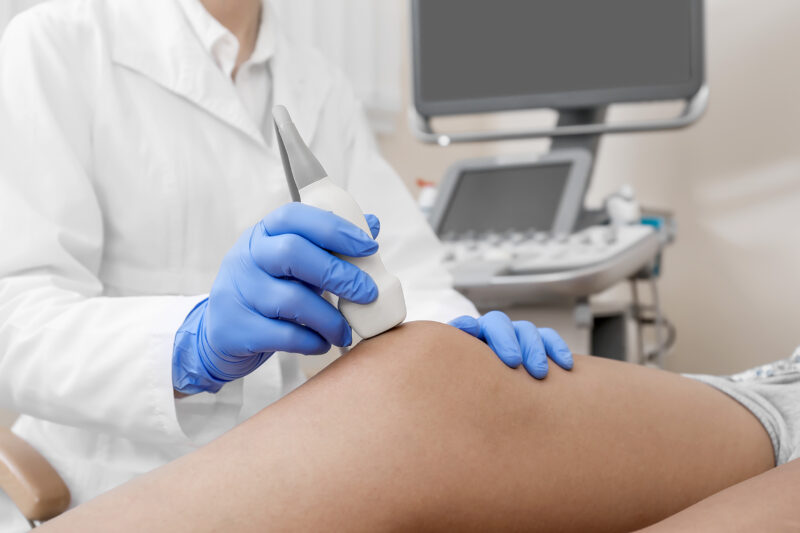 Arterial ulcers
Treatment of arterial ulcers involves your doctor trying to restore blood circulation to the affected part. You can use antibiotics to reduce symptoms, although your ulcer will not heal completely. Surgery can restore blood flow in the affected tissues and organs. Doctors use several surgical techniques to treat arterial ulcers, and the common one is angioplasty. This technique involves your surgeon using a balloon to open the affected artery resulting in improved blood flow. Restored blood flow makes your symptoms fade away. In cases where your ulcer is severely infected, or blood flow does not restore, your doctor will perform an amputation. Your specialist will ensure you keep your ulcer dry and clean and bandage it to prevent infections and your wound growing bigger.
Venous ulcers
Your doctor promotes blood flow in the affected parts during venous ulcers treatment. Your specialist can give you antibiotics to treat the underlying cause and prevent infections and recurrences. Your healthcare provider can recommend you apply a compression bandage or stocking to the affected site to improve blood flow and minimize symptoms. Elevating your leg can also increase blood flow. Painkillers recommended by your doctor can help to relieve pain. Venous ulcers take months to heal, but they do not heal in rare cases.
If arterial and venous ulcers are untreated, they can lead to severe complications like the infection of leg bones. Seek immediate medical care if you notice strange pain in your legs. Schedule an appointment at Wound Evolution-Wound Care and Hyperbaric Medicine to receive comprehensive care and treatment for venous or arterial ulcers.